Scholarship List
---
Raise.me
Raise.me allows high school students to earn scholarships from colleges for their achievements in and out of the classroom. Starting in 9th grade, students can be eligible to start earning scholarships for their achievements in and out of the classroom, like getting good grades, having perfect attendance, leadership roles, participating in sports & clubs, community service, test scores, and more.
Raise.me Educator On-boarding Video
---
LendEDU's Guide to College Scholarships
LendEDU provides students and families a step by step guide in the different types of scholarship opportunities that are available to students in several areas. Not only does this site provide the different types of opportunities but it also list current Scholarships that are open for students to apply for.
For more information visit: https://lendedu.com/blog/scholarships
---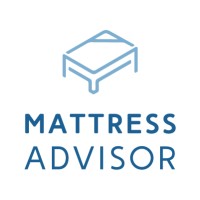 If you look hard enough, you can find a scholarship for anything! In the sleep world, there are tons of scholarships offered for those with sleeping disorders or for those who have something important to say about our sleep.
These scholarships may be more relevant to you than you'd expect. Besides, as much as one-third of America is sleep deprived, so your chances are pretty high for experiencing some sleep-related disturbances that could qualify you for one of these scholarships.
You also may qualify for one or more of the scholarships featured in this guide if you're interested in studying or pursuing a degree in sleep science, feel passionately about your dreams, or are dedicated to living a healthy lifestyle (which starts by improving your sleep quality).
Don't sleep on this opportunity to help fund your education. Check out these scholarships and grants for both undergraduate and graduate students for the chance to be one step closer to pursuing your dreams. Click here for more info: https://www.mattressadvisor.com/sleep-scholarships/
---
Check out the links below to be directed to scholarship search engines.

https://bigfuture.collegeboard.org/scholarship-search
---
Panther Post
Dr. Phillips High School's Weekly Newsletter also features an updated Scholarship list.
---
Scholarship Form
Please use the link below to fill out any Scholarships that you have been Awarded. This information will be used throughout the year to recognize students and their achievements.