Due to the rapid spread of COVID-19, or the coronavirus, health officials advocate more and more for self-imposed quarantine.
Enforced quarantine on a national level seems unlikely as the Constitution delegates that power to the States, but President Trump urges against gatherings of 10 or more people, as well as discretionary travel and going out to bars, restaurants and food courts. He also recommends schools close. Florida's state university system Board of Governors instructed state universities to move all courses to online learning for the rest of the spring semester. In addition to this, public schools throughout Florida remain closed until April 15, with OCPS implementing virtual "distance learning" March 30.
Overall, health officials encourage people to practice "social distancing," staying home to slow the spread of the virus and "flatten the curve" of the virus's exponential growth. Of course, as theme parks close, vacations get cancelled and housemates spend every waking hour in close proximity, tension spreads like a virus. Experts have yet to find a cure to the coronavirus, but here are nine book, movie and TV show recommendations to alleviate the boredom of quarantine.
Comedy
Book- Is Everyone Hanging Out Without Me? (And Other Concerns) by Mindy Kaling
Mindy Kaling's hilarious collection of essays provides insight into her upbringing and career as a comedy writer and actress. It's hard not to love the relatable writer as she candidly recounts embarrassing stories and insecurities along with her triumphs.
Movie- Airplane!
Revered as one of the greatest parody films of all time, Airplane! delivers on laughs as it spoofs the many disaster movies of the 1970s. It follows a rogue pilot attempting to reconnect with his stewardess ex-girlfriend on a flight where everything that can possibly go wrong goes wrong. Food poisoning incapacitates the crew and passengers, forcing the ex-pilot to save the day and giving way to hilarious gags.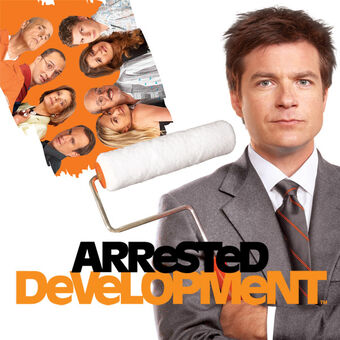 Show- Arrested Development
According to its theme song, Arrested Development tells "the story of a wealthy family who lost everything, and the one son who had no choice but to keep them all together." Originally airing in 2003, Arrested Development rises above the average sitcom with its rapid fire jokes, puns and references to past episodes. The show can be found on Netflix, and the first three seasons in particular provide a gold mine of jokes and visual gags.
Romance
Book- Pride and Prejudice by Jane Austen
Set in regency era England, Jane Austen's universally beloved novel follows Elizabeth Bennet's character development as she suffers the repercussions of her own hasty judgement, offering both an interesting love story and witty commentary on the socially restrictive time period. Revisit this classic or prepare to get invested for the first time in one of the most timeless love stories ever told.
Movie- Love Actually
Though it's technically a Christmas movie, Love Actually makes such a charming romantic comedy that it can, and should, be enjoyed year round. The movie follows eight very different couples living out loosely intertwined love stories, and its heartwarming ending makes it the perfect feel-good film to take one's mind off the uncertainty of Coronavirus.
Show- Modern Love
The Amazon original Modern Love bases each episode off of true stories from the popular New York Times column of the same name. The show explores various situations, from love that deals with mental illness to love stories that don't necessarily involve romance. It's similar to Love Actually in that the individual stories each episode focuses on become interwoven in the end, and it's just as heartwarming.
Drama
Book- Room by Emma Donoghue
Not for the faint of heart, this incredibly sad novel follows a mother and son held captive in a room for seven years. The five year old son, Jack, narrates the book, oblivious to the fact that he's a prisoner. After years of abuse, the two escape, and Jack must adjust to the world outside of the only room he's ever known. Room is exhilarating, painfully sad and puts complaints about temporary quarantine and social distancing into serious perspective.
Movie– Little Women (2019)
Greta Gerwig's reimagining of the classic Louisa May Alcott novel gave it new life but stayed true to the original, creating a movie for everyone from families to critics to adore. The March sisters' struggles and losses are particularly poignant as Jo reflects on the past, wistfully remembering the good times and regretting the bad.
Show- Ozark
Ozark follows financial planner Marty Byrde after a money laundering scheme goes awry, forcing him to pay money to a Mexican drug lord to keep his family safe. It highlights the characters' struggles with crime-dealing with the impending doom of debt and trying to get out of working for a cartel- and its well paced writing and complex characters make Ozark a superb drama.